Is Your Date Still Available?
We Can Help Make Your Event Amazing In A Number Of Different Ways
Disc Jockey
Music is the cornerstone of any great party, and you just can't throw an awesome party without a proper DJ. A playlist can't know when people are ready to throw down on the dance floor, but a DJ worth their salt will. Considering it's your event, we make sure your Gotta-Have-It and Do-Not-Play requests are honored. So just set the mood to autocorrect with ARM Entertainment.
Photography
We focus on creating a uniquely immersive photography experience. We will capture your perfect day exactly as you remembered it. We create custom packages based on your individual needs and desires. Every package starts with a consultation to address every detail, and can include custom printing, gifts, and private photo sessions with extra lights to capture your ideas.
Photo Booth
Memories. Nothing captures the fun had by all like pictures. Nearly everyone has a wedding photographer, but that never captures all the guests in attendance. In steps the photobooth. Low key. Inspires fun. Easily stash away precious moments digitally via text message or email, and physically by way of on-the-fly prints. All images digitally provided to the hosts.
Configurable Lighting
We offer a large assortment of lighting options. Our glo totems mounted with moving heads establish the centerpiece of any room and decor. They can be lit with any color, and can dance to the music when that time comes. Our wireless lights can be strategically placed throughout any room to accent its natural features and create the perfect ambiance.
Master of Ceremonies
Who's going to let everyone know when it's time to eat? Will someone even announce the arrival of the bride and groom? These questions, and many others, will be answered "Yes, the DJ will take care of that." once you've hired someone capable of providing Master of Ceremonies duties. We have many years experience behind a microphone, and will make your reception stress free.
Planning
You put a ton of effort into preparing for your special day. Details become exhausting, but we're here to help. We want to meet with you in person to plan the entire timeline of your wedding. Rehearsal to send-off and everything in between. It doesn't have to be complicated, but it can be overwhelming. Your questions will be answered, and your requests honored.
About Us
Entertaining people has been one of the most rewarding feelings I have ever felt, and I've been doing it for about as long as I can remember. I've sang all over the world from Carnegie Hall in New York to St. Mark Cathedral in Venice. I wanted to put my passion and talent to use, so I started ARM Entertainment. I couldn't be happier with how everything has fallen into place. Over the years I've gained experience as a club DJ, wedding DJ, MC, etc. If it involves live lights and sound, I've probably done it. Let me bring my personal touch to your next event, and we'll make it one for the record books!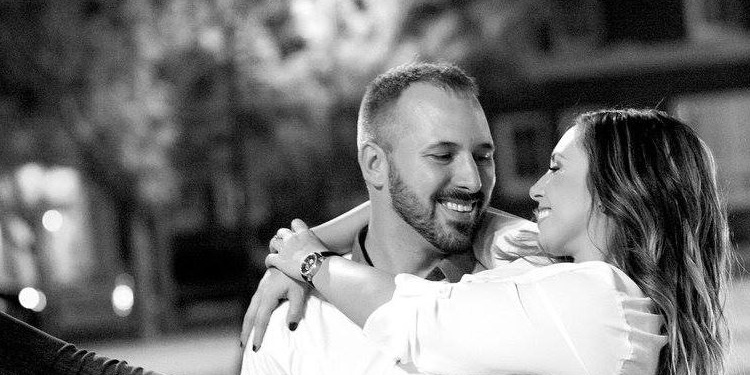 We can work with a variety of budgets
TESTIMONIALS
What People Are Saying
Alex DJ'd my wedding and he was so amazing every step of the way! He was a clear and efficient communicator when planning the wedding which was incredibly comforting during such a hectic time. He is confident and energetic. You can tell he knows what he's doing and what the crowd wants to hear. He was really good at reading the audience and kept the momentum going throughout our whole reception. Nothing sets the mood of the night like music. It is such an important aspect of a wedding– or any event for that matter– which is why I was so thankful to have such a talented DJ. We got so many complements on the music from our guests! Everybody had a great time and it couldn't have been better!
Dj Alex with ARM Entertainment came to our rescue for our wedding in June of 2015. We needed a DJ who could work with different cultural (Lebanese/Greek) music selections, as well as American music to get people dancing. He was very professional, prompt, equipment was excellent and kept everyone dancing the whole night!! People still talk about how much fun they had at our wedding.
ARM Entertainment was instrumental in making my wedding reception the most fun party that I have ever attended. Before the wedding, DJ Alex was completely professional and easy to get a hold of and get all my "nervous bride" questions answered. He gave me his opinion on timeline which helped shape the evening. Our guests had an absolute blast and mentioned what a fantastic job DJ Alex did at picking the perfect songs for the occasion. He has an incredible ability to read the crowd / mood of the event and deliver the music needed. I would recommend him wholeheartedly and would hire him again in a heartbeat!!!